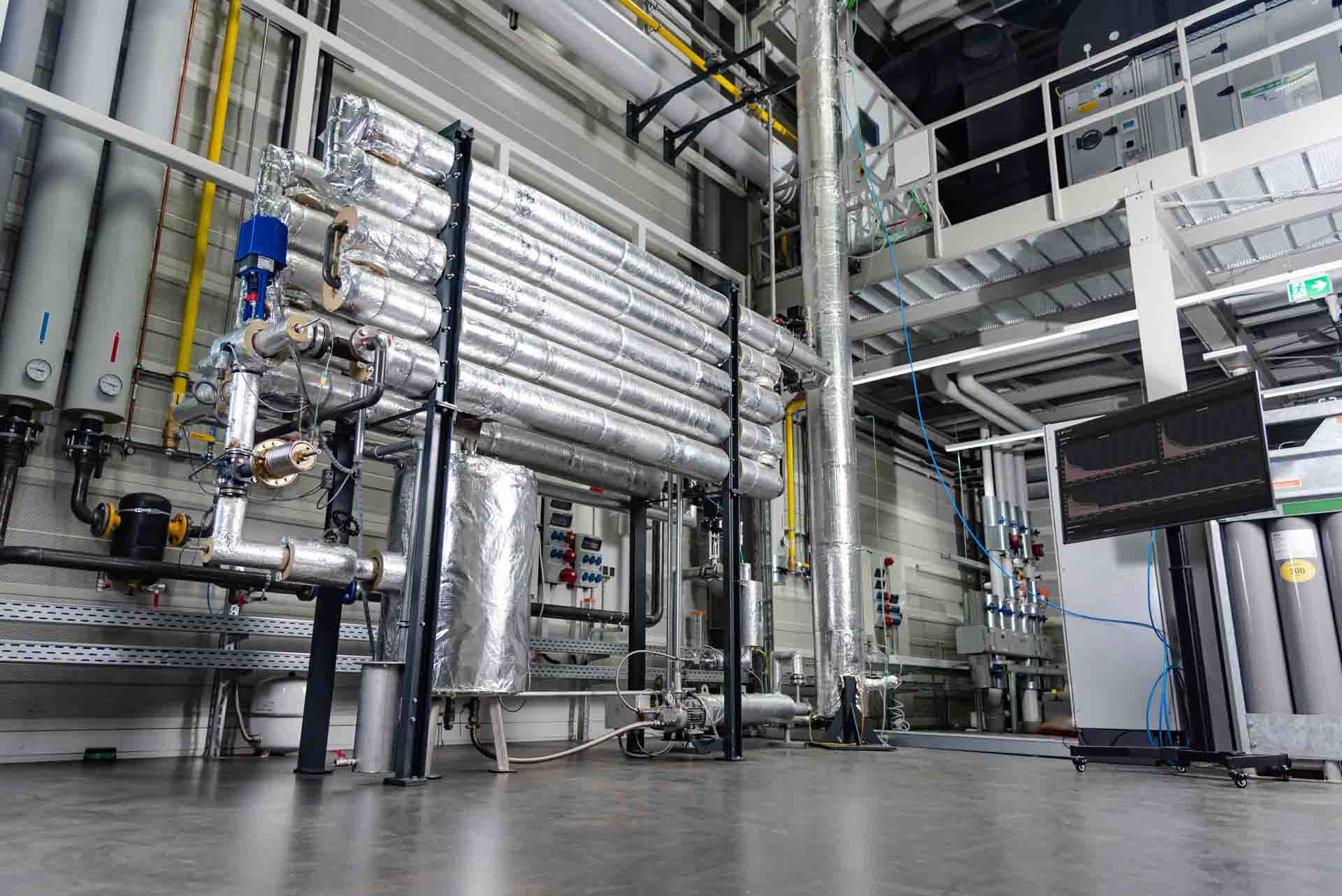 With the use of metal alloys as phase change materials in heat accumulators / high-temperature accumulators, the process steam supply of industrial combined heat and power plants can become more flexible and efficient.

The costs of conventional process steam protection by steam boilers can be significantly reduced.
Actual situation
In addition to electrical energy, industrial cogeneration plants provide process heat for industrial plants and processes in industrial or chemical parks. During electricity production, steam from the turbine is fed into a process steam network by means of combined heat and power generation.

When shutting down a combined heat and power plant (e.g. for inspections or driven by low prices on the electricity market), mostly fossil-fired auxiliary boilers (safety boilers, reserve boilers) take over the process steam generation until restart of the power plant.

These steam boilers must be kept in permanent minimum load operation in order to guarantee fast steam generation and thus a fail-safe supply of industrial processes. The continuous supply of the auxiliary boilers is associated with high consumption of oil or natural gas and causes significantly higher costs and CO2-emissions compared to the actual operation of the combined heat and power plant.
Metal based high-temperature storage ensures steam supply
By means of a newly developed, highly dynamic heat storage, which uses metal alloys according to the phase change principle, the supply of process steam can be bridged efficiently and cost-optimized during shutdown or partial load operation of the combined heat and power plant.
The auxiliary boilers for steam generation are transferred to base mode, thus saving considerable costs and emissions.
The integration of the heat storage gives the auxiliary boilers sufficient time to move more gently from the more economical base mode to full load operation.
Initial profitability calculations by Fraunhofer UMSICHT show that the investment in a metallic heat storage for securing process steam can pay for itself within a very short time.Metal alloys in the temperature range 250 - 550 °C