Centre for Energy Storage - Technologies for Energy and Heat Turnaround
The Center for Energy Storage (CES) at the Fraunhofer Institute UMSICHT in Sulzbach-Rosenberg was opened on October 2. The new research facility develops industry-oriented technologies for energy and heat recovery. The new building received a total of EUR 5 million in funding from the Free State of Bavaria, the Federal Government and the EU.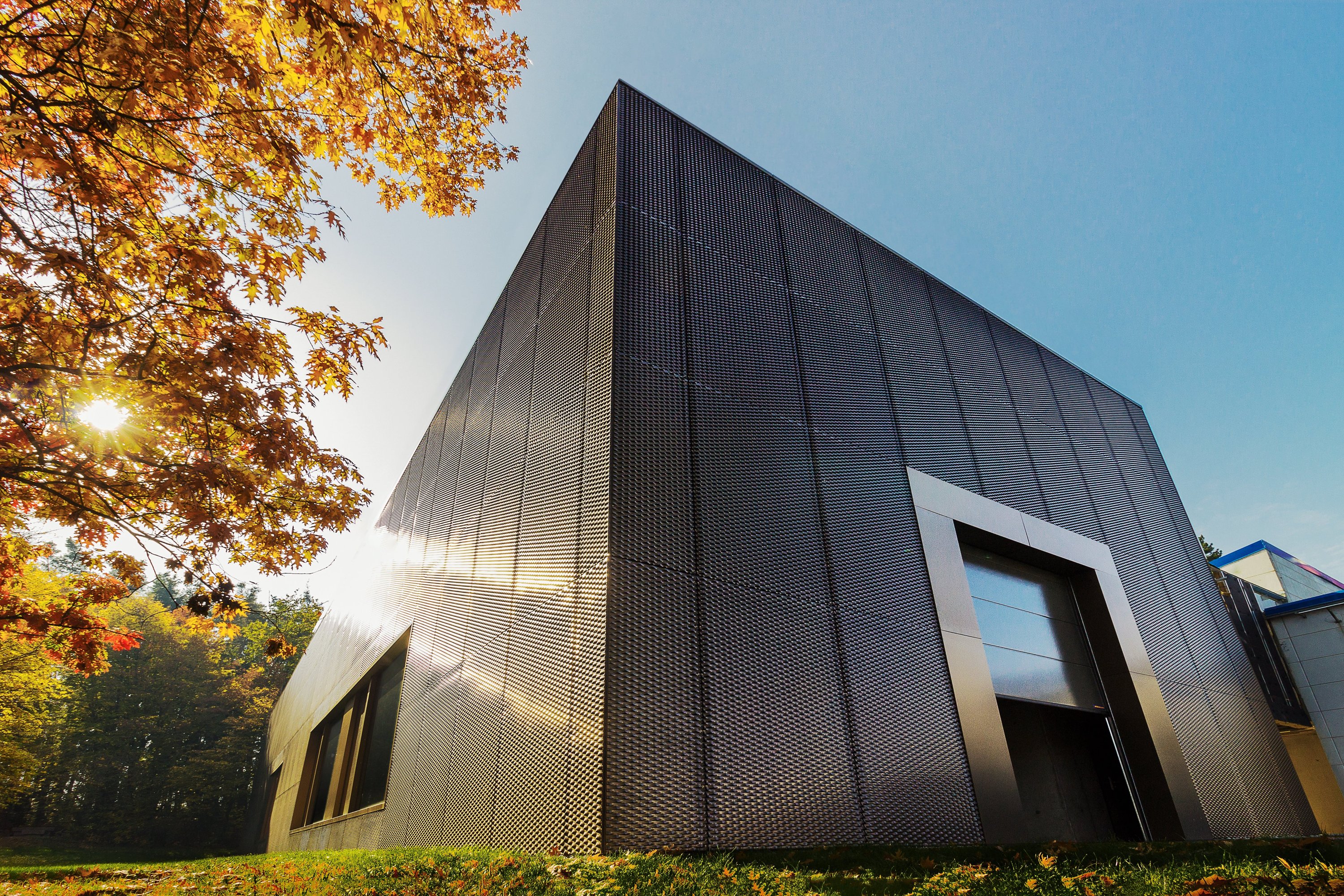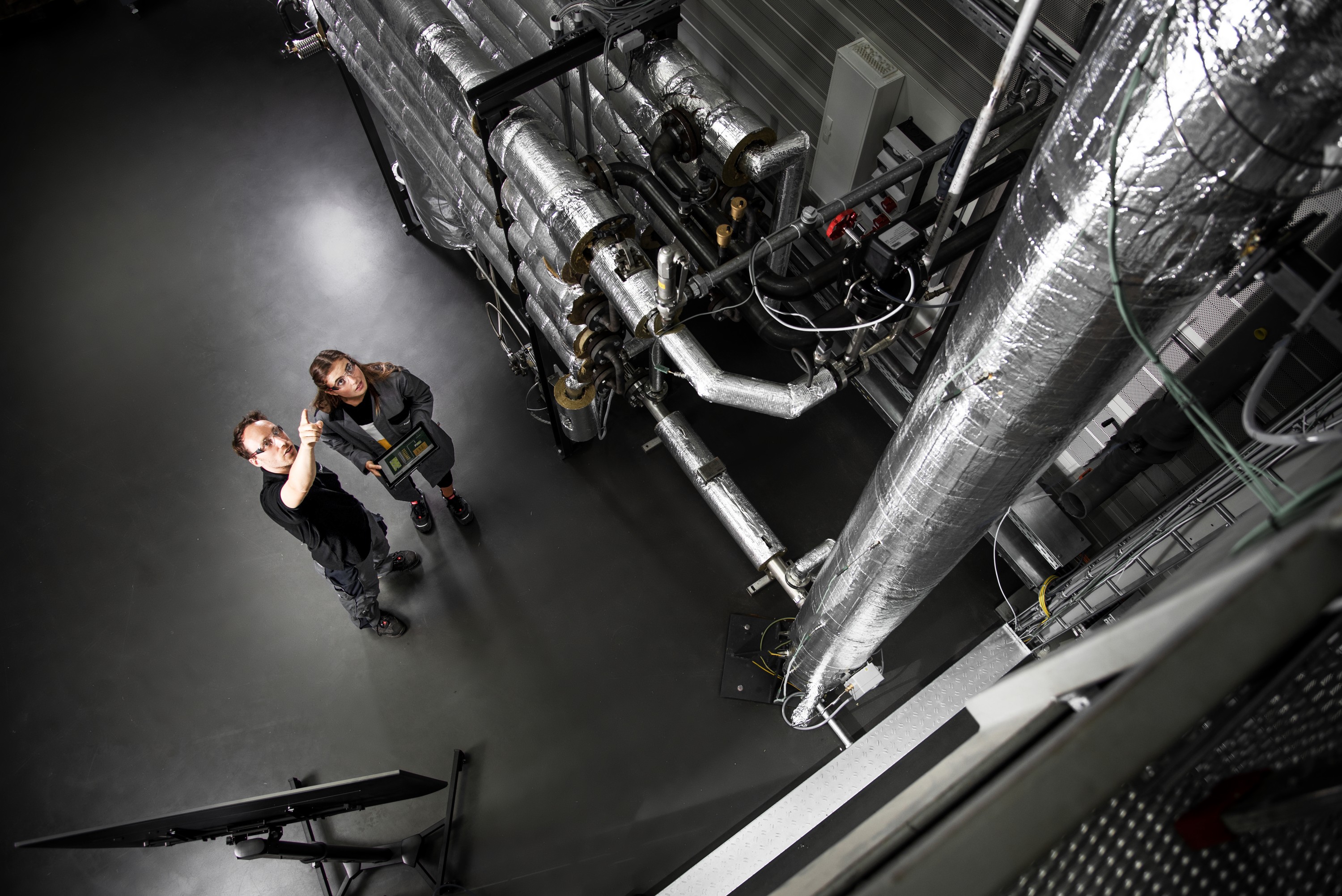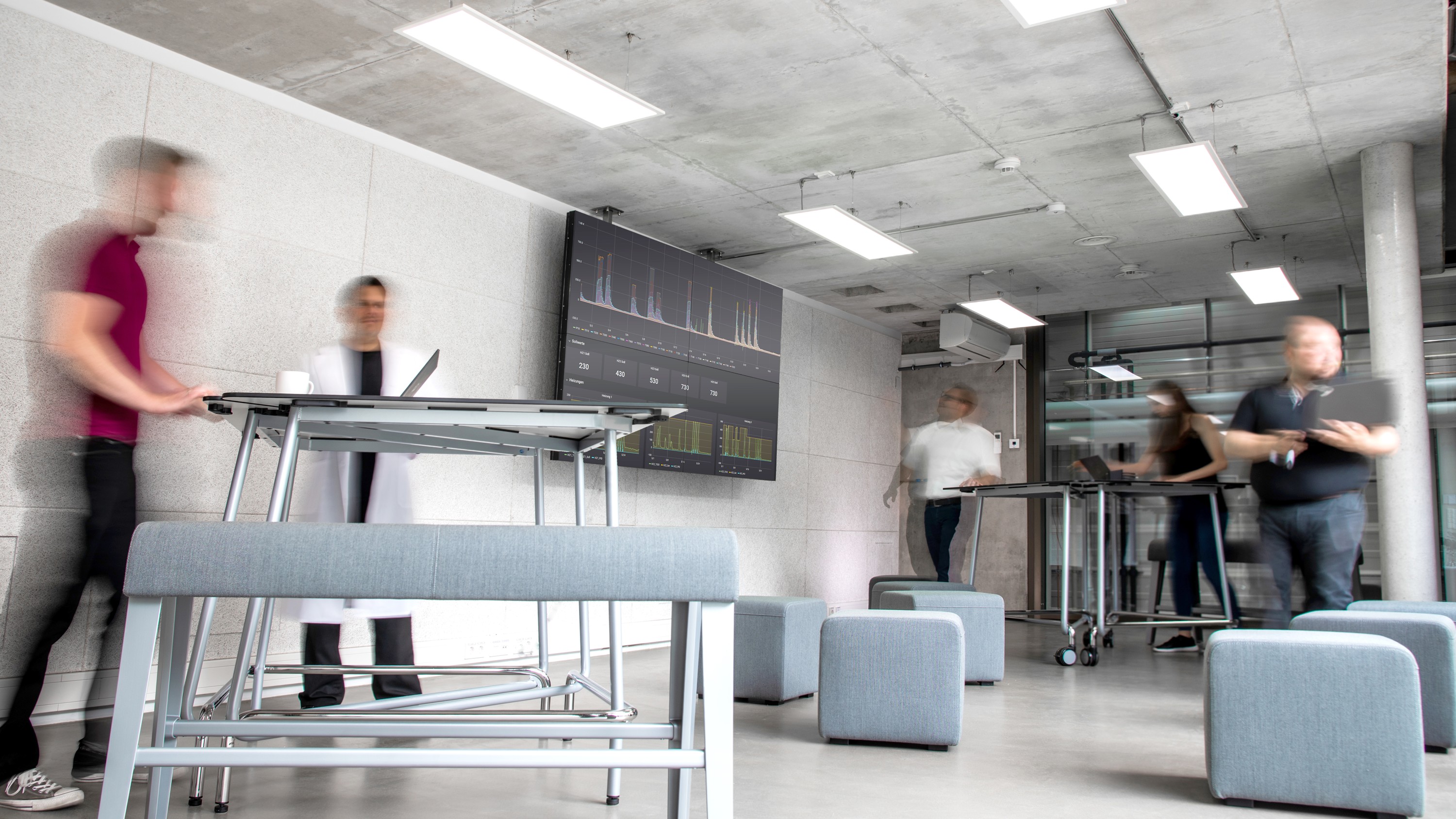 CES develops technologies that convert electricity or heat into storable energy sources. These include, on the one hand, chemical storage systems, e.g. synthetic fuels, which are produced from waste biomass. On the other hand, heat accumulators that provide thermal energy independent of generation time, e.g. for industrial applications. The research interest ranges from system observation to process and component development to implementation.
Ministerial Director Dr. Ulrike Wolf, who had come to the opening on behalf of Huber Aiwanger, said: »We need energy storage in order to close the open flank in the energy turnaround. In this respect, the opening of the Centre for Energy Storage is a milestone for the further expansion of research in this field in Bavaria«.

Professor Andreas Hornung, head of the institute's section, added: »Without technological innovations, the energy revolution will come to a standstill. In addition to generation technologies, we now need large-scale solutions for storing electricity and, most urgently, heat. We develop such solutions here in Sulzbach-Rosenberg in cooperation with the regional economy for the international markets«.

Fraunhofer CES also sees itself as a development partner for companies, especially in the fields of environmental technology, mechanical engineering and process engineering. Together with industry, the aim is to develop products and solutions that can be used all over the world to reduce CO2 emissions.
Novel heat accumulator for industrial parks
At the opening ceremony, Fraunhofer presented a new type of heat storage device that is operated with liquid metal. The metal alloy inside the storage tank is heated by excess heat from an industrial power plant until it melts. When the metal cools, large amounts of energy are released, which can then be used to generate process steam, e.g. for industrial applications. In this way, downtimes of industrial power plants can be »bridged«, e.g. if they have to be maintained and switched off. Until now, this has been done using auxiliary boilers, which have to be continuously heated with fossil fuels and, on top of that, cost a lot of money. According to estimates by Fraunhofer UMSICHT, the new storage technology could save around 50,000 tons of CO2 in the Bavarian industrial parks alone. The storage facility could pay for itself relatively quickly for power plant operators.
Digitisation of decentralised renewable energy systems
In addition to novel systems for the storage of renewable energies, CES research will focus on digitisation in energy technology, but also in recycling and in plant and process technology. In view of the large number of decentralised plants for energy generation and a change in the generation and consumption structure, e.g. as a result of electromobility, digitisation will be a prerequisite for the successful transformation of energy systems.

Samir Binder, Deputy Head of UMSICHT Sulzbach-Rosenberg: »With digitisation, energy storage and generation plants, but also plants for recycling residual materials, can be meaningfully integrated into the energy networks. The mode of operation can also be optimized; there is a lot of potential here. In the end, we always aim for higher efficiency with lower emissions and costs«.
Industry-oriented research in the new pilot plant building
40 meters long, 11 meters wide and 10 meters high is the steel girder hall with a striking facade of bronze-colored shimmering steel. Within the overall CES project, the construction was funded with EUR 2.3 million for the building and EUR 2.7 million for the initial technical equipment. In addition to the Free State of Bavaria, the funds came from the European Union (European Regional Development Fund) and the Federal Ministry of Education and Research.

The test area in the hall is divided into 10 areas, so-called boxes. These are equipped with water, heavy current, gas and network connections and have extraction and disposal devices for process engineering plants. The systems in the boxes are controlled by digital process control technology. Fraunhofer UMSICHT has set up a digital development environment for this purpose, which can be used by companies and cooperation partners in projects. In this way, the interaction of several components in an overall energy system can be simulated and optimized.

The pilot plant area is supplemented by a »Control Center 4.0«. This serves as a control centre, but also as a cooperation room in which the data streams of the plants converge and can be interpreted.