Waste Management Plan for the Emirate of Kuwait
Start of analyses of commercial municipal waste in Kuwait
Unlike in Germany, where companies are obliged by the Industrial Waste Ordinance to separate recycling fractions, in Kuwait the industrial waste is collected almost completely mixed. Mixed commercial municipal waste is analysed in the data collection process.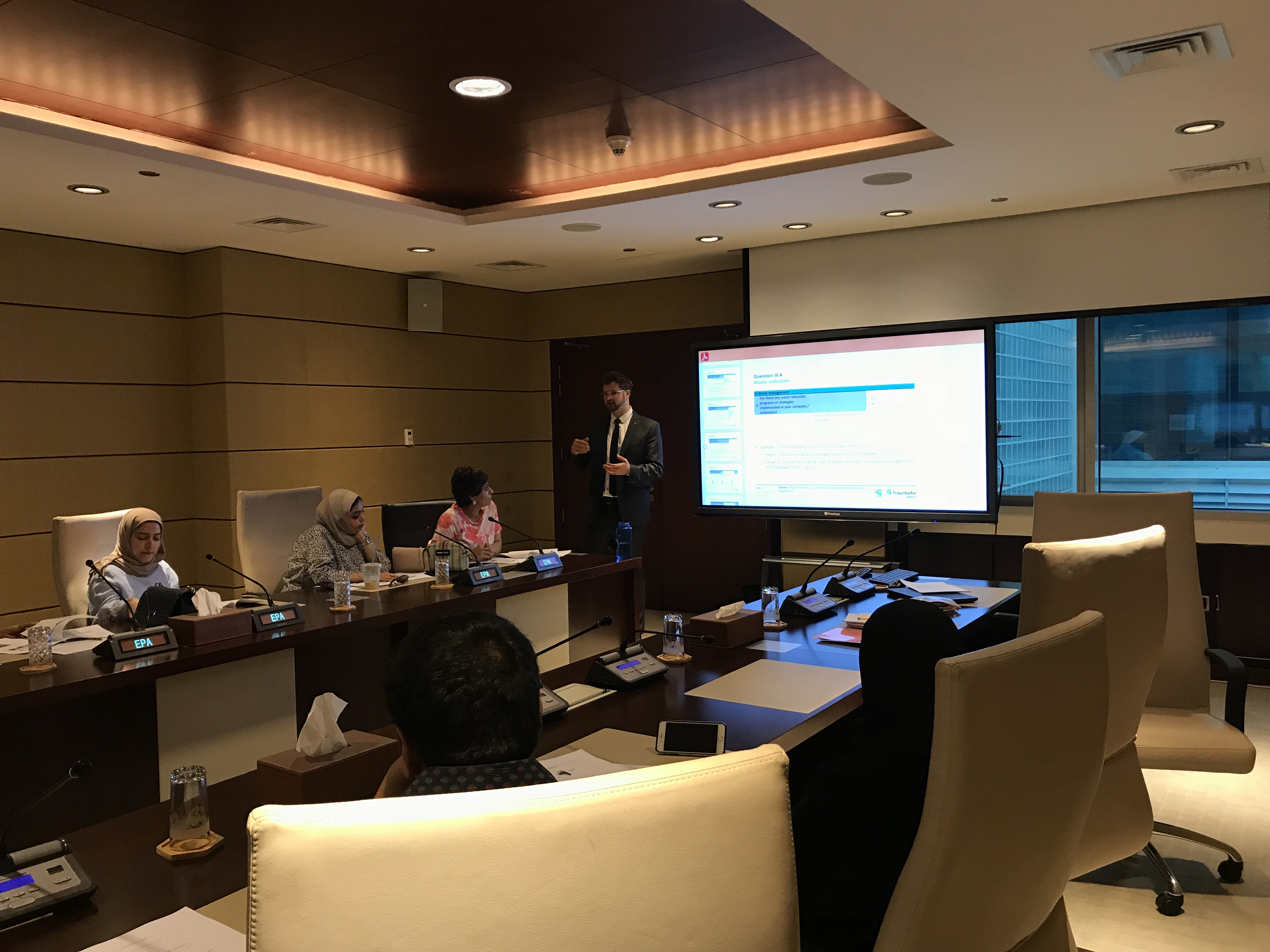 Fraunhofer UMSICHT examines the very heterogeneous waste within the framework of the large-scale project »eMISKWaste«. In the coming months, the volume, management and nature of the waste will be investigated.
Workshop on the subject of data collection
Jonas Umgelter of Fraunhofer UMSICHT presented typical material compositions in waste as well as recycling methods common in Europe. Together, the questionnaire designed for the industry was tested and first interviews were conducted in hotels, (fast) restaurants and a shopping mall.
In total, around 150 interviews, 85 laboratory analyses and almost 40 waste sample analyses will be carried out over the next few months to determine the properties of the waste. This should help to make a well-founded decision for a future, efficient recycling of this waste. The sectors considered range from logistics and distribution to the hospitality industry and public administration. In some cases, the waste composition differs greatly between the sectors. While a large proportion of paper is to be expected in traditional office jobs, for example in banks or in administration, researchers in the hospitality industry expect significantly larger quantities of waste per employee and, in particular, a high proportion of organic waste.