7 specialist events and a Get Together
The 2019 Summer Symposium was dedicated to innovations in raw materials and energy systems. Around 170 guests came to the Fraunhofer Institute in Sulzbach-Rosenberg during the day to discuss current projects, new technologies, digitization, climate protection, energy efficiency and recycling. The date for next year has been set: the Summer Symposium 2020 will take place on 18 June 2020.
Summer Symposium / Evening Event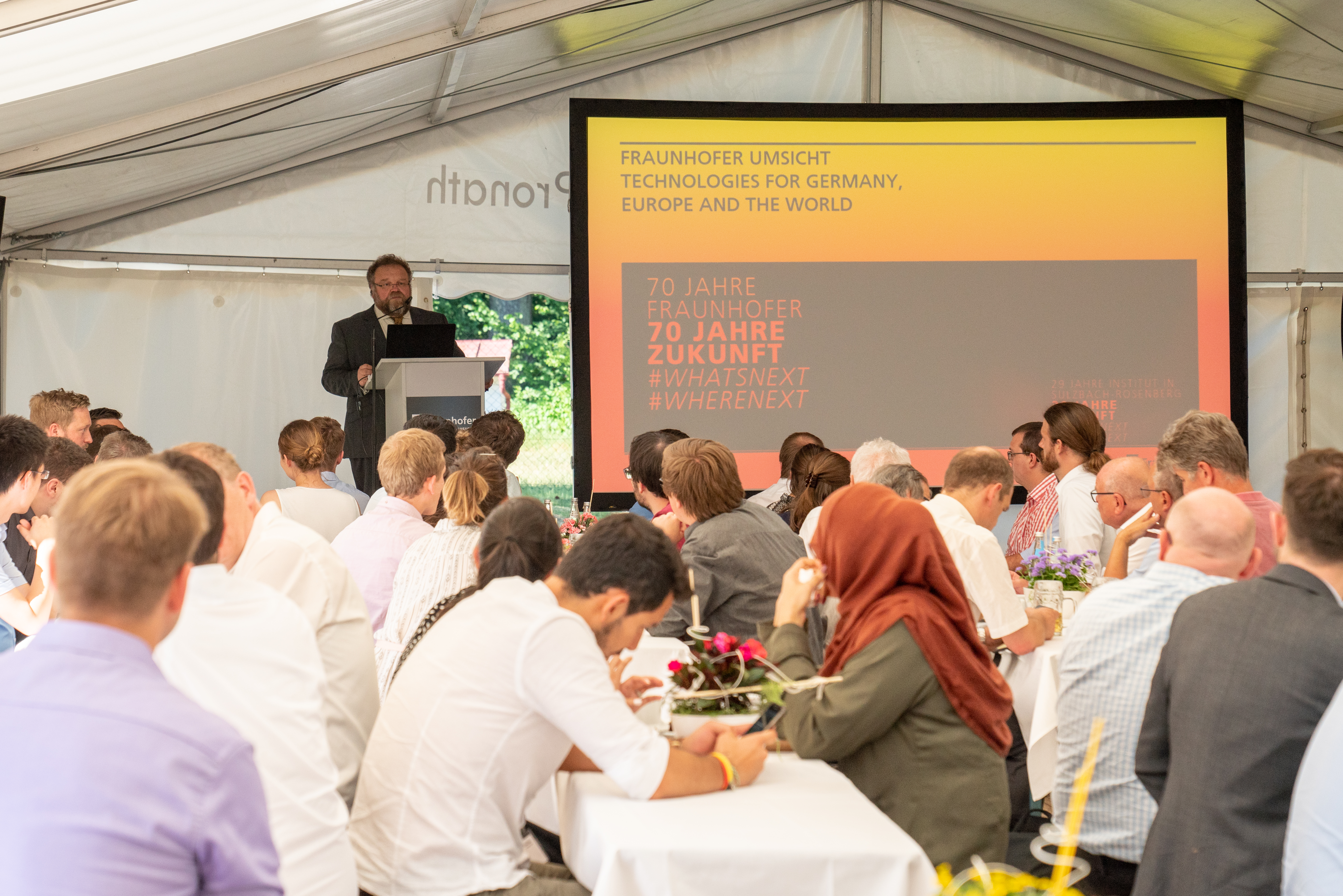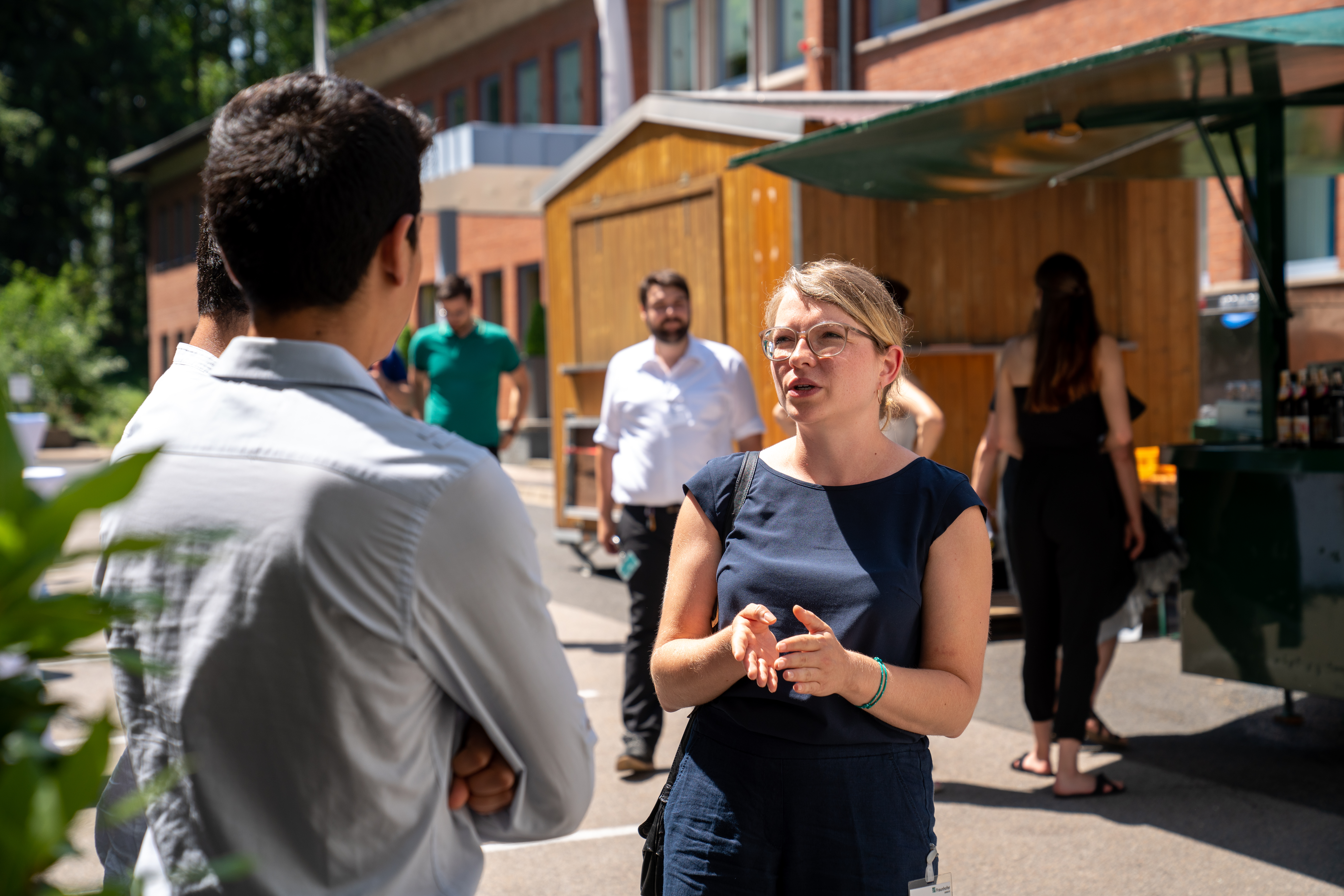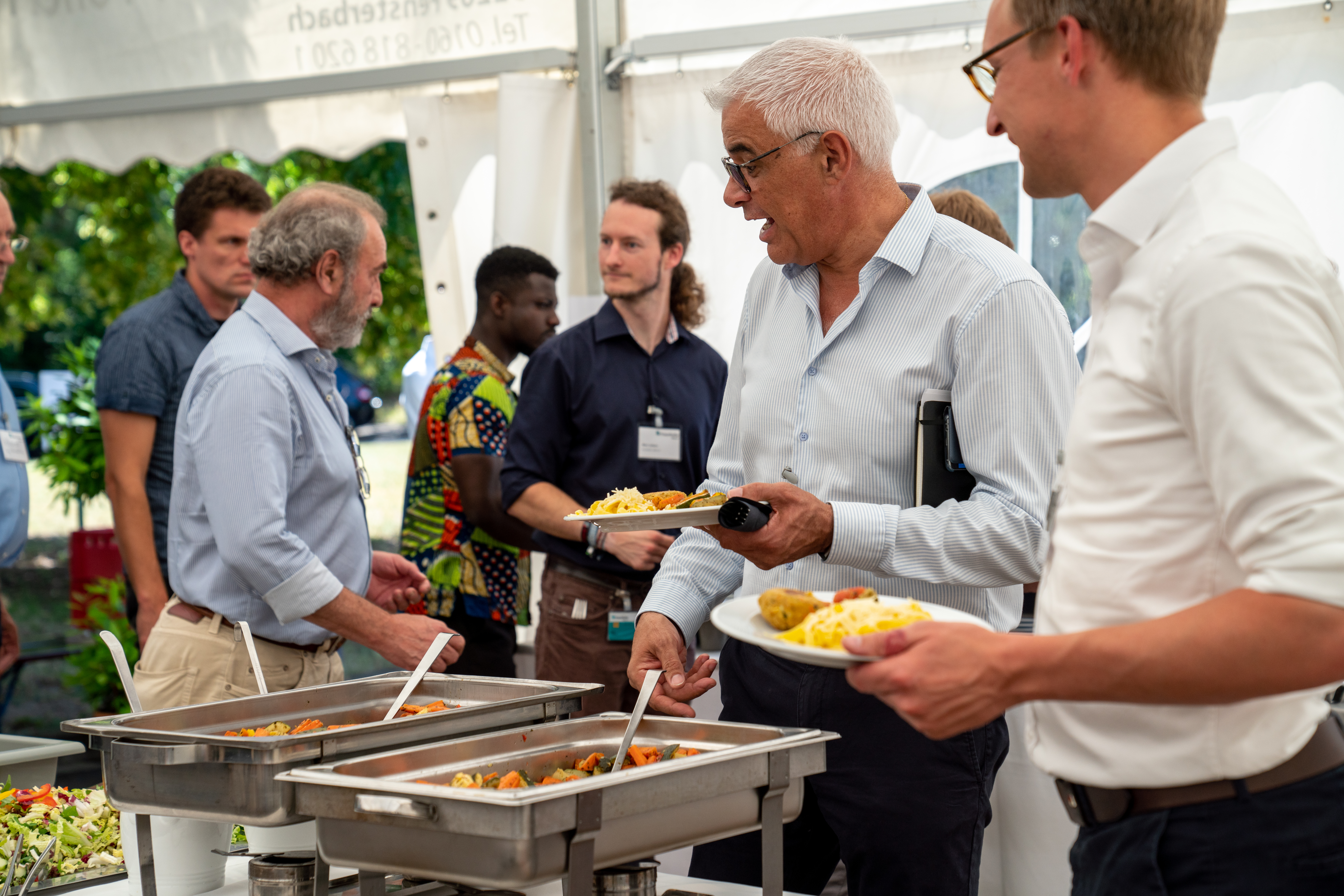 Energy revolution needs digitalisation

One focus of this year's meeting was digitization in the energy and raw materials sector. It is one of the »perspectives for the future« that Samir Binder, Deputy Director of the Sulzbach-Rosenberg branch of the institute, presented in his lecture on the 70th anniversary of the Fraunhofer-Gesellschaft.

»If we invent something, it will be very well received, but we must also quickly overcome the demonstrator status,« said Binder. The goal must be to use digital planning and engineering tools to develop production-ready prototypes.

In this sense, the new CES pilot plant, funded by the Free State of Bavaria, will become an innovation space for the digitization of decentralized energy and process plants. As an enterprise lab, it can also be used by companies as a development environment for new digital products and business models.

SeaCycle Project
Katharina Reh, deputy head of the recycling management department, concluded by presenting the SeaCycle project, which aims to master the problem of plastic waste in the oceans. She won a Fraunhofer Moonshot competition with the concept. »We have to solve the problem globally,« she said in view of the global scale of the problem. Her vision: a fleet of autonomous ships that communicate with each other and collect waste in the world's oceans and generate their fuel from it.

The summer symposium, followed by a get-together with barbecue specialties from the Upper Palatinate, drinks and good music in wonderful weather in the »beer garden« of the Fraunhofer Institute, offered the best opportunity for exchange and networking. In a good atmosphere, despite the hot temperatures, the party was celebrated together with the guests.