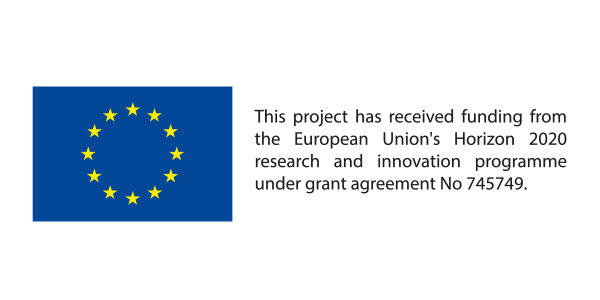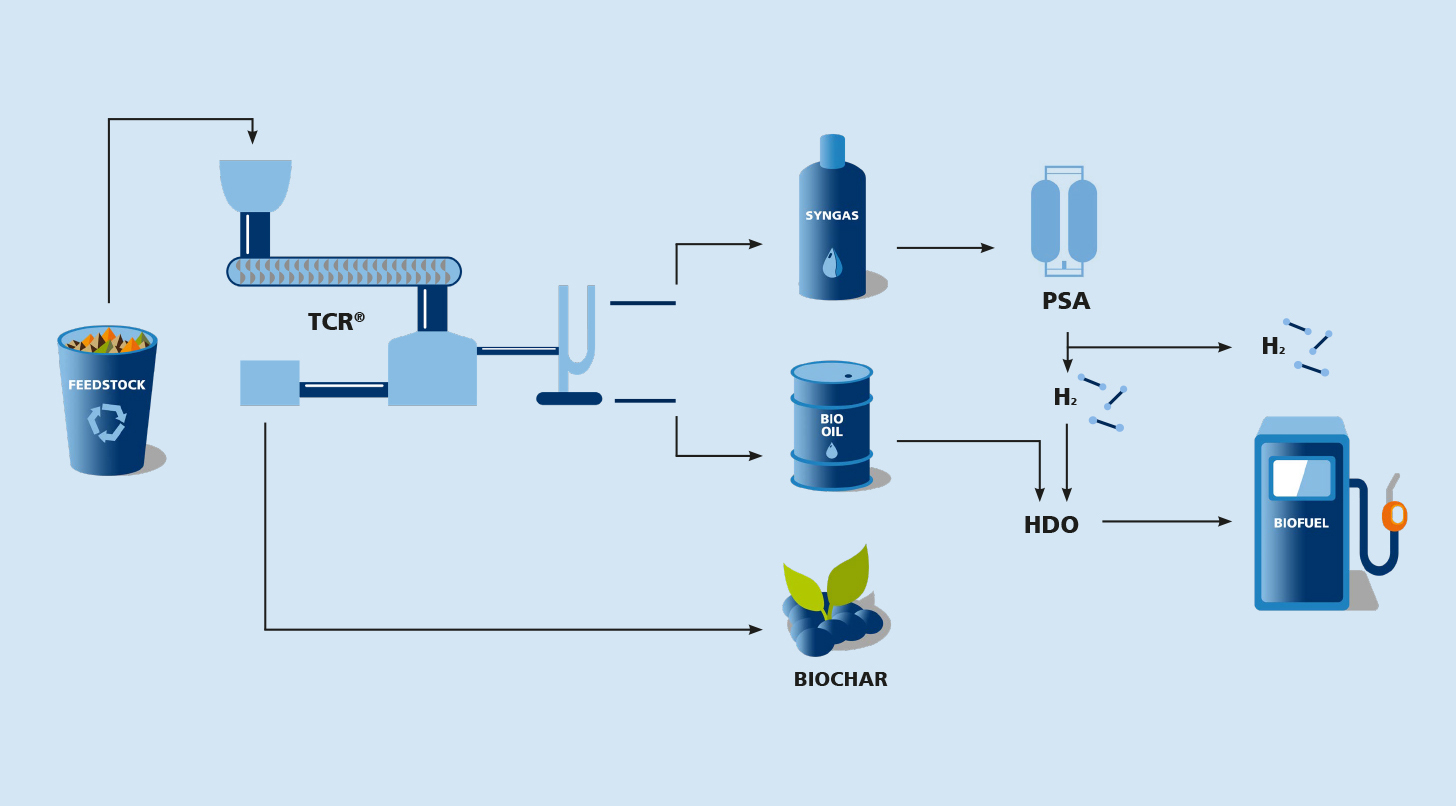 The EU project »The Demonstration of Waste Biomass to Synthetic Fuels and Green Hydrogen« (acronym: TO-SYN-FUEL) started on 1 May 2017. The Horizon 2020 project is being led by Fraunhofer UMSICHT Sulzbach-Rosenberg, Department of Energy Technology, together with other partners.
The project has a total volume of over 14 million euros and a duration of 48 months. The project aims to show how liquid synthetic fuels and hydrogen can be produced decentrally for the first time from residual biomass (in this case sewage sludge).

Background and motivation
Millions of tonnes of organic waste (biogenic residues and waste materials) from various sectors end up in landfills or are incinerated worldwide today. This leads to significant amounts of greenhouse gas emissions and corresponding air, soil and water pollution.
In the TO-SYN-FUEL project, such biomass waste materials (e.g. organic waste such as biowaste, anaerobic digestate and dried sewage sludge) will be disposed of and recycled using a combination of different technologies. In a newly developed large-scale plant, they are converted into sustainable biofuels, green hydrogen and biochar.

Starting point
The EU aims to achieve a 60% reduction in transport-related greenhouse gas emissions by 2050 compared to 1990.
The share of low CO2-emitting sustainable aviation fuels should be 40%.
First generation biofuels ("biodiesel") are environmentally and socially unsustainable because the cultivation of energy crops competes with food production
The use of advanced biofuels based on lignocellulosic biomass from biogenic residues is not yet industrially available
Biochemical processes such as fermentation are too slow and poorly suited to residues and wastes because they have a mixed composition and low cellulose content
Thermochemical processes such as gasification and pyrolysis are more flexible with regard to the feedstocks, but so far can only be carried out cost-effectively in large central plants.
Objectives in the project

Demonstration of the technical feasibility and cost competitiveness of a bioenergy value chain with a thermochemical core process (TCR process).
Demonstration-scale production of green hydrogen and green diesel and petrol equivalents from sewage sludge.
Validation of the feasibility of integrated small-scale hydrogen separation (by pressure swing adsorption) and on-site processing of TCR products compared to centralised petrochemical infrastructure
Assessment of the potential contribution to EU renewable energy targets through validation of waste feedstocks for fuel production
Showcase for future sustainable investment and economic growth
Development of a business case, LCA and transfer of results